Hi, I'm Robbie Morris!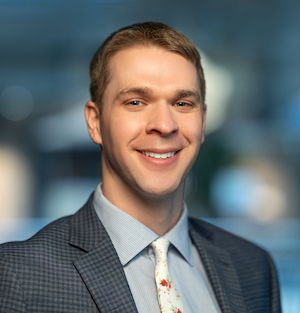 I started Roots Financial Planning to serve dental families just like mine. Here is a bit more about me and my family.



My wife Adrienne and I met on the swim team at the University of the Incarnate Word.

Adrienne is a graduate of Roseman University College of Dental Medicine.

We currently live in San Antonio, TX.

We have two cats, Paloma and Patchouli.

We love to make pizza on the weekends.
Education & Experience

Candidate for Certified Financial Planner Certification (CFP®)
Certified Student Loan Professional (CSLP®)
Previous experience at ETRADE, Earnest, and investment firms.
I'm a proud member of the following professional organizations:
National Association of Personal Financial Advisors (NAPFA)
In the media

Yahoo Finance: "Navigating Student Loan Repayments: 5 Things To Know Now, According to Experts"

Yahoo Finance: "Here's the Most You Should Spend on a Monthly Car Payment"

XYPN: "What to Know About Your First Dental Associate Job"
Dental Economics: "The most efficient method to pay down your dental school student loans"